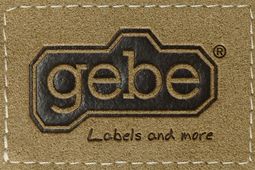 Welcome!
With full energy and passion, we have been producing "Labels and more" for our clients and partners since 1988. Exclusively in our on-site manufacturing hall, our experienced staff are skilled in cutting, heat embossing, stamping,
lasercutting, sewing and the assembly of products made from high quality microfibre, leather and synthetic leather. Emphasis is placed on a high quality selection of materials including REACH-compliant and many with OEKO-Tex Standard 1OO.
With the latest technology and innovative solutions, we create products of the highest quality.
Contact us and experience our efficient service, we're here to help and advise!