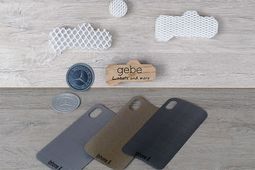 This is us:
Since 1988 – Made in Germany
Owner-managed family-held firm with about 10 motivated and qualified employees promise a flexible implementation of complex assembly work.
In addition to exclusive embossing labels of all kinds, we produce as standard or according to your wishes:
Trimmings, applications, cut ribbons, piping, stamped parts, technical embossed parts, embossed ribbons ... and more.
Our special features:
Labels in a selfadhesive version, perforated ribbons, embossing ribbons, ellbow patches, wooden labels, zippers.
Technical embossed and cut parts
We also support you as a service contractor.

Our strengths:
Experience in many areas of application
Flexibility through the philosophy of short distances
Domestic production - Made in Germany
Our high level of creativity also supports you in your projects
We always have a solution!
Adaptable machine park for small as well as for large quantities