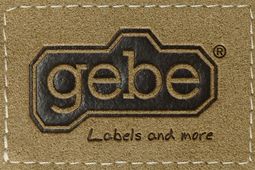 Contact
You are welcome to contact us if you have any questions.
If you would like to make an inquiry, you are welcome to use our inquiry form.
Dear visitor,
unfortunately we identified your IP address "3.236.47.240" as beeing suspicious ("Spam").
Returned status is "AHBL: Provisional Spam Source Listing block (will be removed if spam stops)"
If you feel this is incorrect, please let us know and we will enable your access to this page immediately.
Please apologize for the inconvenience.
Our agents:

Deutschland – Nord

Matthias Pletz
Textil-Vertretungen
Auf dem Rott 18c
33818 Leopoldshöhe
Phone: +49 5202 81241
Fax: +49 5202 83602
Email: pletz.textilvertretungen@t-online.de


Deutschland – BW, RP, SL, Süd-Hessen und SCHWEIZ
Textilagentur
Matthias Stolz
Hauptstraße 115
79713 Bad Säckingen
Phone: +49 7761 2821
Mobil: +49 171 8005001
Email: office@stolz-textilagentur.de


Deutschland – Bayern
Puchner Textilhandelsvertretung CDH
Puchner, Martin e.K.
Unterrödel G 5
91161 Hilpoltstein
Phone: +49 9177 485672
Mobil: +49 171 9930742
Email: puchner.textil@t-online.de


Österreich
Josef Prinz Handelsgesellschaft m.b.H
Rintstraße 19 a
A-4030 Linz
Phone: +43 732 303330
Mobil: +43 664 3082771
Email: prinz.gmbh@a1.net
www.josefprinz-gmbh.at